Ensuring safety and reliability a core business since our founding
Nippon Signal was established in 1928, the year after Japan's first subway line went into operation.
Railway signals have been a foundation of our business ever since. Following our commitment to fail-safe technologies, we have made a concerted effort to ensure safety and precision in railway operations, from the Shinkansen trains that are among the fastest in the world, to urban train networks with the world's highest density timetables.
In addition to railway signal systems such as operational control systems and automatic train protection (ATP) systems, Nippon Signal provides a wide range of devices including interlocking systems that control railway Point Machines and signal lights, as well as track circuits, level crossing, and brake shoes. Building on our wealth of experience and accumulated technologies, we are also utilizing new technologies to support safe, reliable, and environmentally-friendly railway transport, such as the development of SPARCS (Simple-Structure and High-Performance ATP by Radio Communication System), a next-generation train control system utilizing the latest wireless technologies. Nippon Signal will continue to help realizing an environmentally friendly society, as well as actively pursue overseas business development.
CBTC (SPARCS)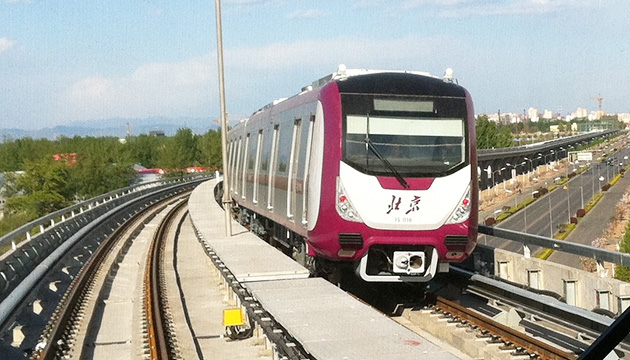 The first time in Japanese corporations, NIPPON SIGNAL has acquired SIL4 certification of Radio Communication Based Automatic train protection system "SPARCS" for Beijing Subway Line 15 from the National Traffic Safety and Environment Laboratory on September, 2012.
It has realized safety, reliability and the reduction of a facility cost and also running cost.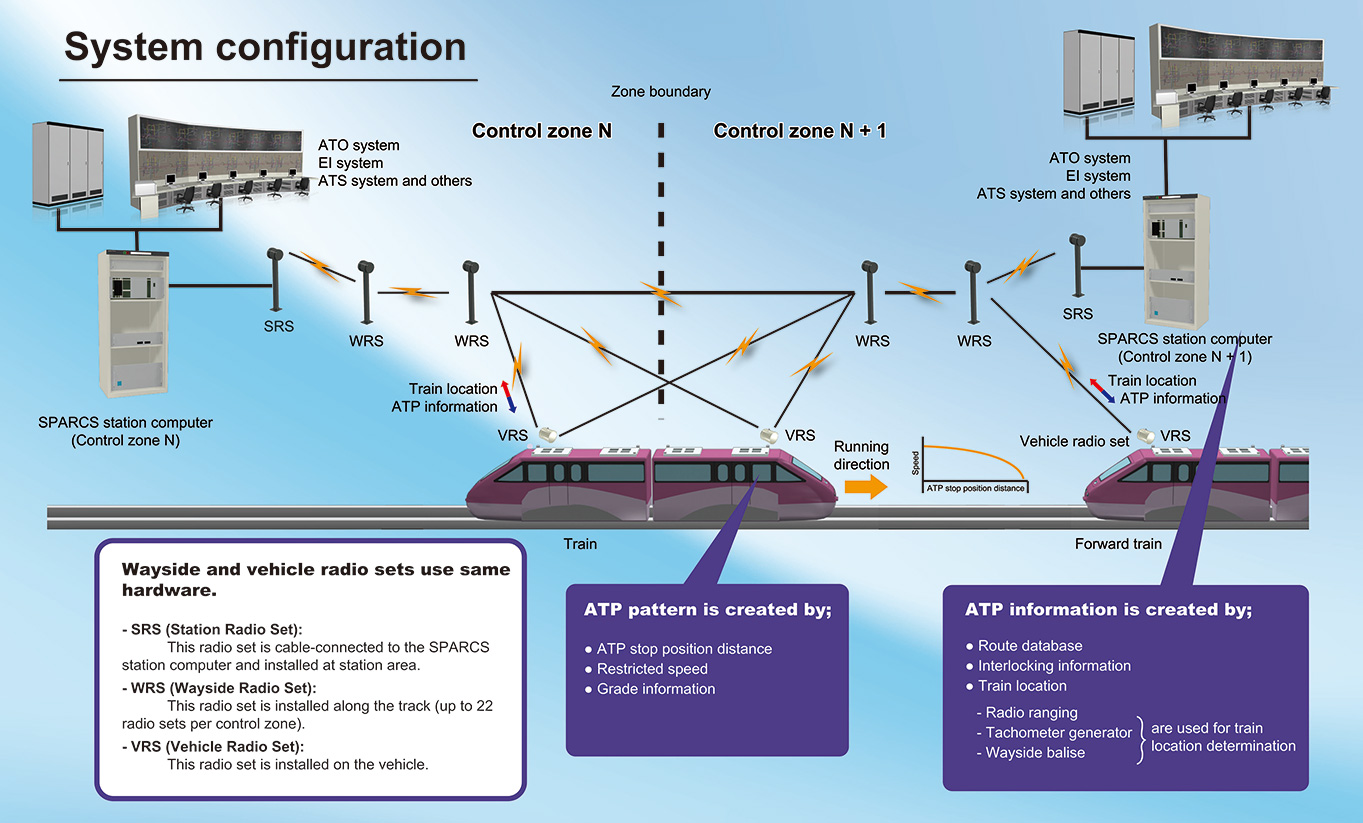 Click for SPARCS SIL4 certification
NIPPON SIGNAL has developed the latest Railway Signal Systems known as CBTC (Communications-Based Train Control). With its unique features, SPARCS that is NIPPON SIGNAL's CBTC is ready to serve all over the world.
Multi Section Digital Axle Counter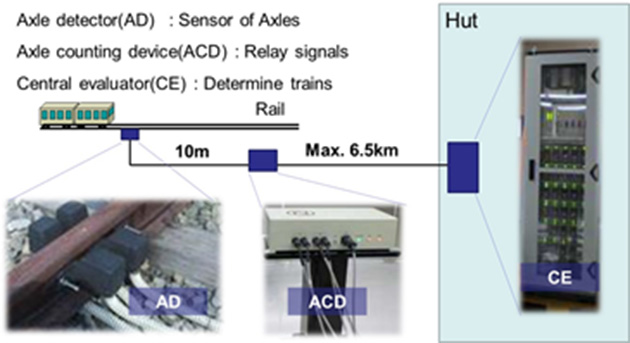 The first time in Japanese corporations, NIPPON SIGNAL has acquired SIL4 certification of Multi Section Digital Axle Counter (Product Name: NS-MSDAC, the NIPPON SIGNAL Multi Section Digital Axle Counter) from the National Traffic Safety and Environment Laboratory on May, 2013.
Automatic Train Supervision system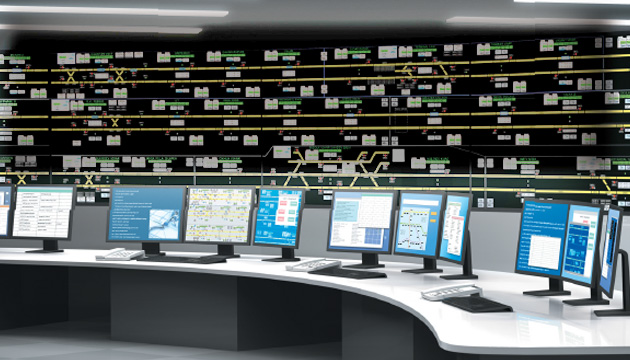 ATS (Automatic Train Supervision) is the computer system that totally manages and controls train operation and train route based on the schedule during train traffic control. This equipment is indispensable for achieving high-density operation. It is a versatile system that can also accommodate a large-scale route in spite of a simple configuration.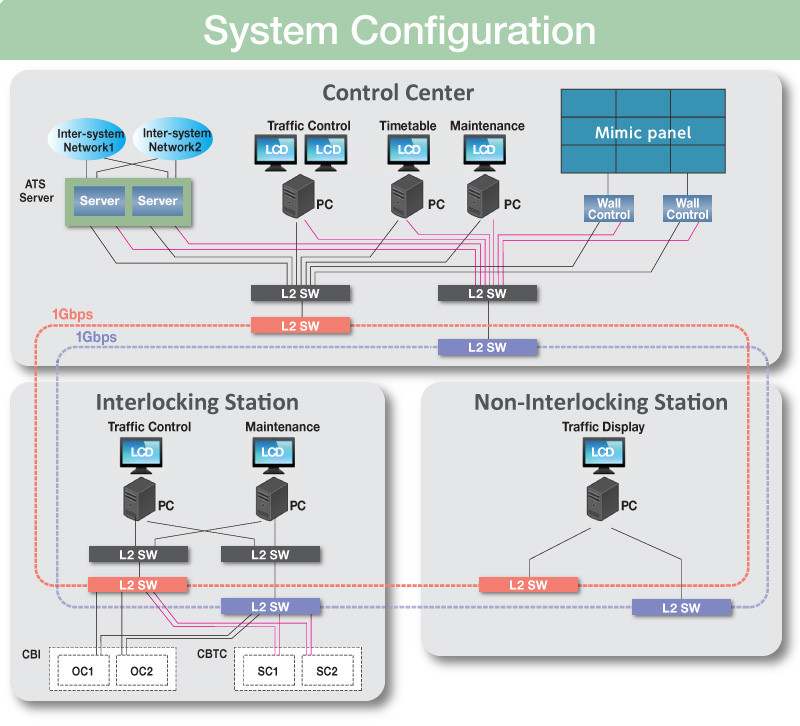 Function
Train schedule supervision
Practicable train schedule is generated from fundamental train schedule and supervised based on the actual train operation in ATS. Fundamental train schedule is planned by the traffic dispatcher supported by the train schedule planning system. ATS prepares the train departure order for route setting. In case the train schedule is changed based on operation regulation, the train schedule will be adjusted.
Train tracking
All trains are always track based on the train detection data and the train number receiving data and indicate the train location and train number on the terminal display and mimic panel geographically.
Route Setting
Route setting function has three setting modes. One is the automatic route setting mode based on the practicable train schedule, one is the manual route setting from ATS system, and other is the manual route setting mode for the ARS (Automatic Route Setting).
Operation adjusting
When the train operation is disturbed because of accident, ATS shall support the traffic dispatcher and automatically adjust the operation.
ATS system automatically makes optimum train schedule changes for operation adjustment to the traffic dispatches and provides all functions required for the entry, stepping, cancellation and changing of train schedule.
Interlocking Equipment
Computer Based Interlocking EI32FA
EI32FA achieves maintenance savings and space savings, maintaining the conventional safety and performance while it has a simple configuration.
Features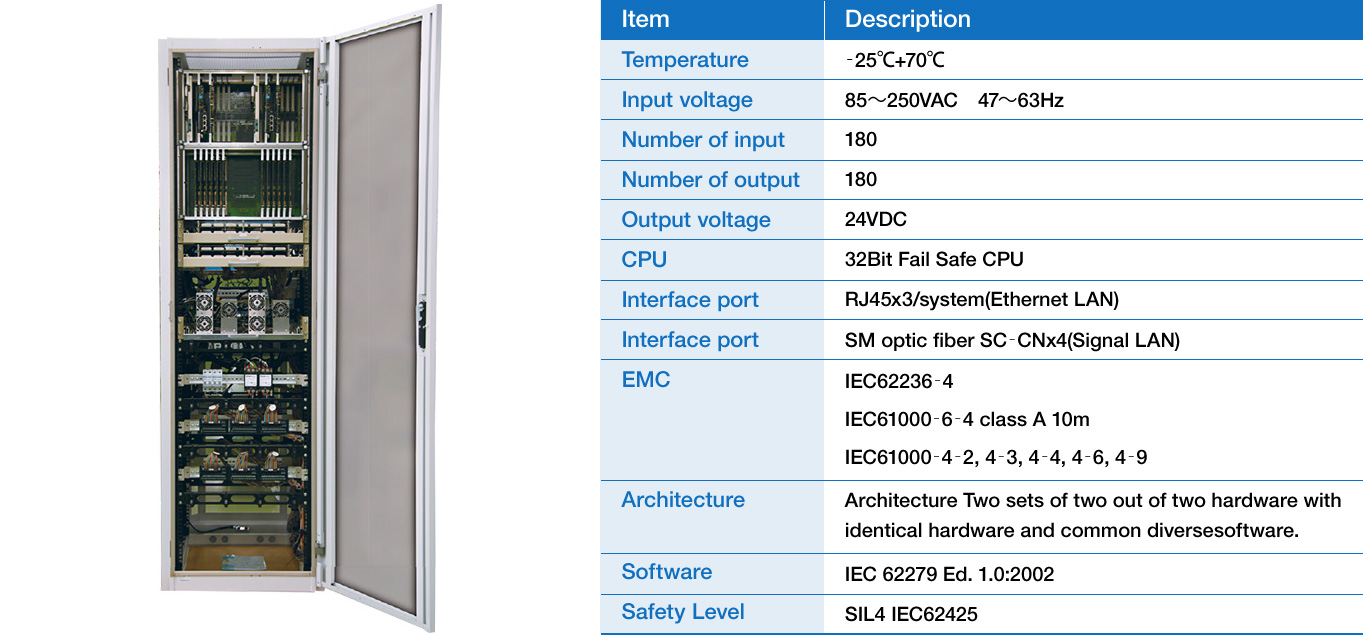 Level Crossing system
Level Crossing MWF III Type
This is the MWF III type level crossing with the functions improved based on Nippon Signal MWF II type. The operating current during ascent has been reduced significantly by increasing the power of the spring unit. The need has been eliminated to replace the spring unit regardless of the gate length. The gate direction can be changed only by replacing the arm without need to change the control unit switch.
Features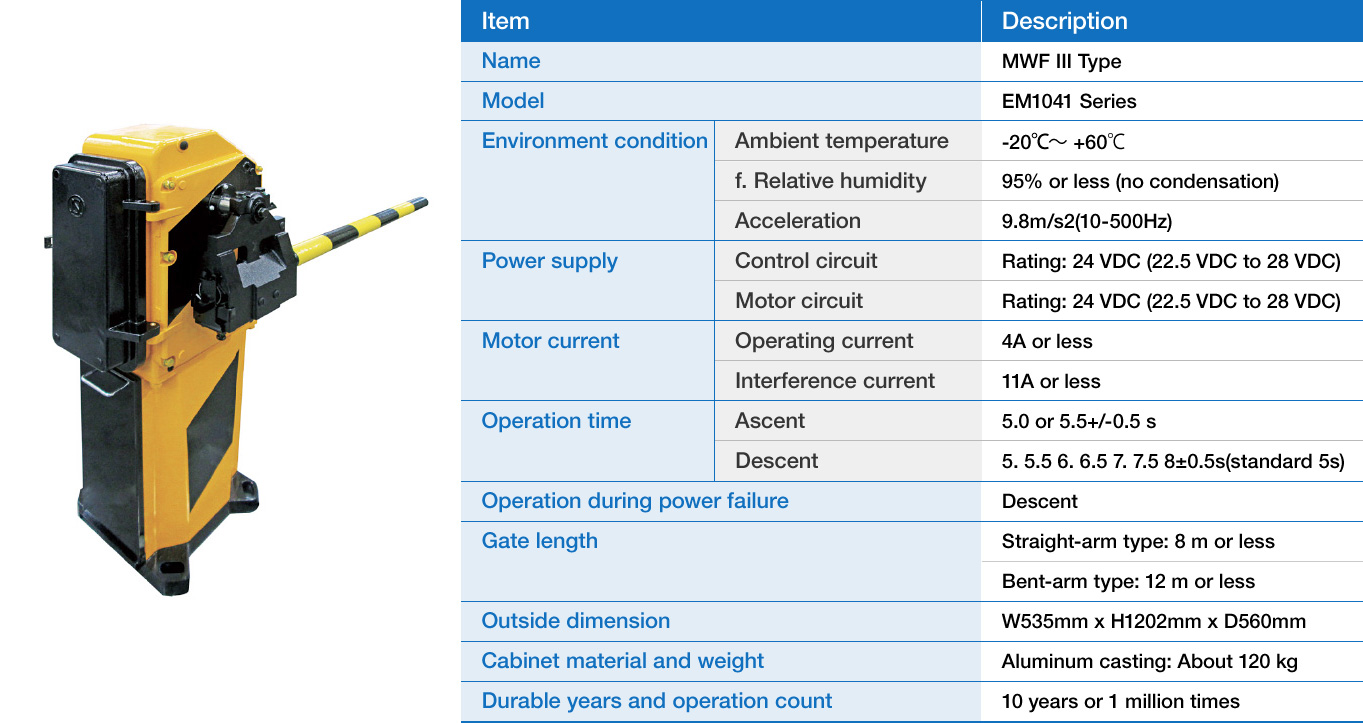 Reduced operating current during ascent operation
Ascent operation is possible at an operating current of 4 A or less by adjusting the spring unit to the gate bar.
Shortened installation work time
The gate direction is changed only by replacing the arm.
The stand cover is opened and closed and the spring mechanism is adjusted without requiring the tool.
The ascent / descent stop position and the descent operation time are adjusted by switch operation.
The deadweight descent time is changed by changing the control unit switch and adjusting the cam.
The straight-arm type and bent-arm type can be used appropriately as one gate.
Alarm detection history can be accumulated and confirmed to up to 16 items.
LED information board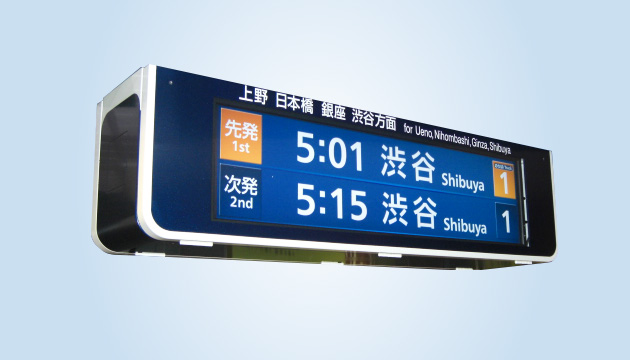 In the display system solutions field, Nippon Signal offers information display systems for railway stations and airports incorporating LED and LCD information boards that are easy to see and understand.
We have also successfully developed this business displays for use in and around the town.