"ECO-PARKING" for an environmental era,
and for tomorrow's car-oriented societies
The increasing number of automobiles, illegal roadside parking and other factors have affected traffic congestion and accidents, while exhaust gases have created environmental problems.
To help address these traffic conditions, Nippon Signal's Information Systems Division provides environmentally-friendly products and systems under the "ECO-PARKING" concept. In the parking system solutions field, Nippon Signal provides comprehensive support for the operation of parking lots, which have today become an essential part of the urban transportation system. We have a solid track record of success with products including the PARK-LOC® system, as well as Gate type parking management systems, parking control systems, and parking management systems for bicycles and motorbikes.
Car Parking Systems
Total Parking Management system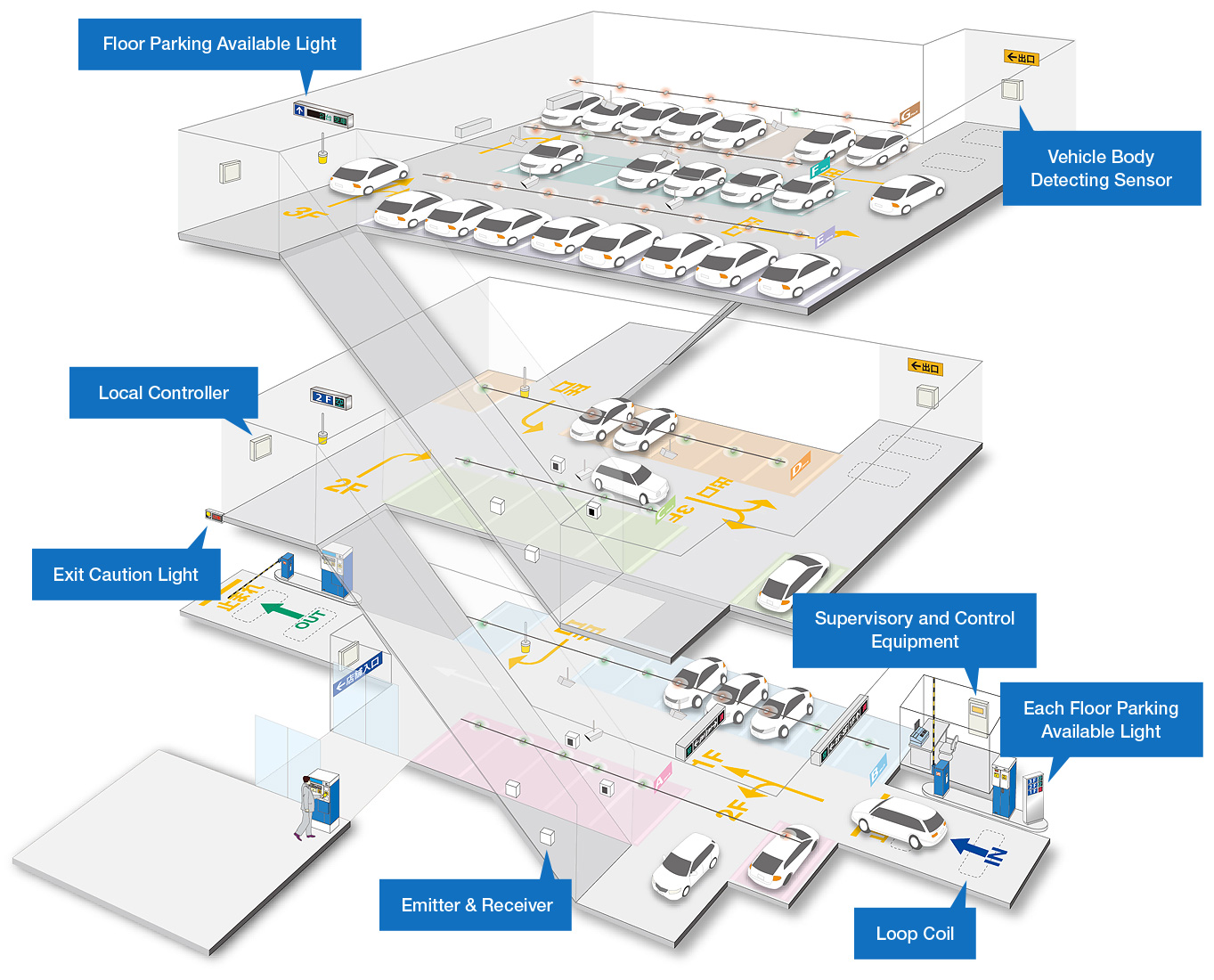 Floor Parking Available Light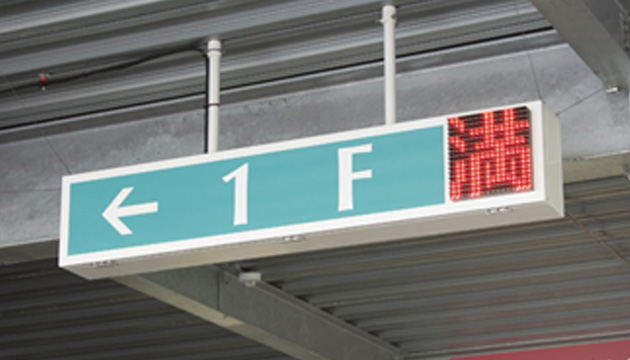 Vehicle Body Detecting Sensor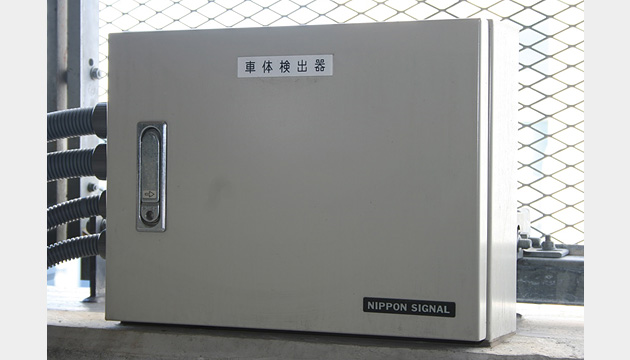 Local Controller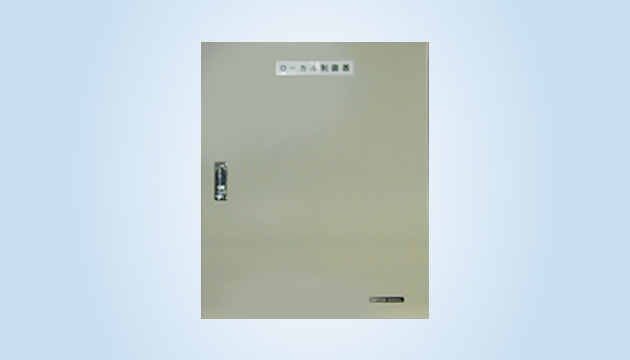 Supervisory and Control Equipment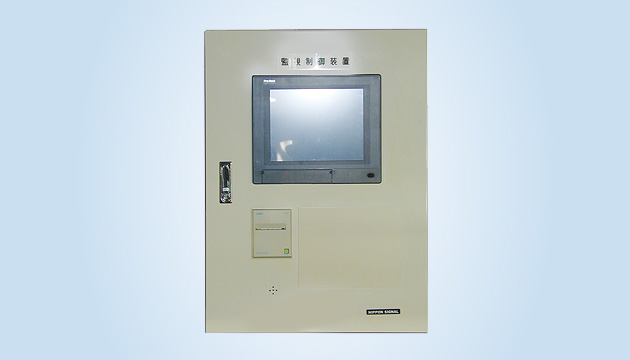 Exit Caution Light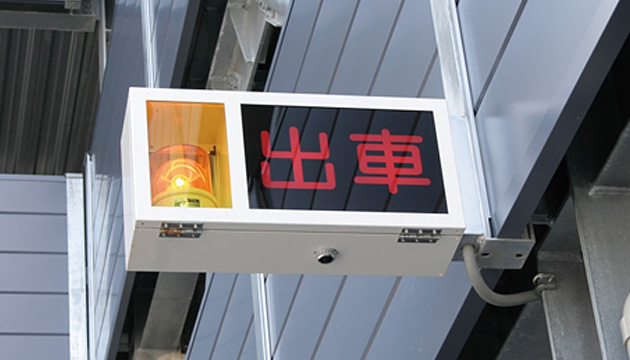 Emitter & Receiver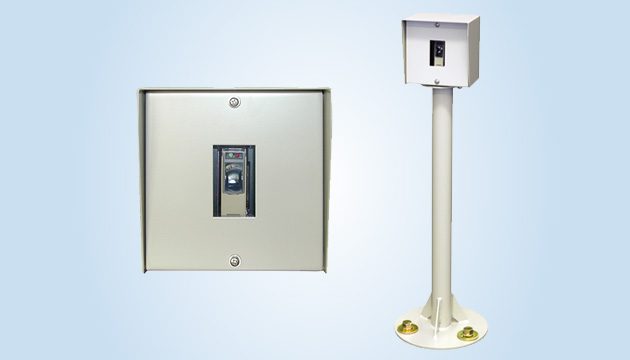 Loop Coil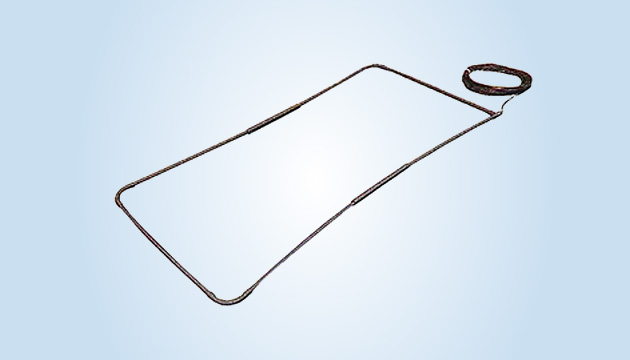 Each Floor Parking Available Light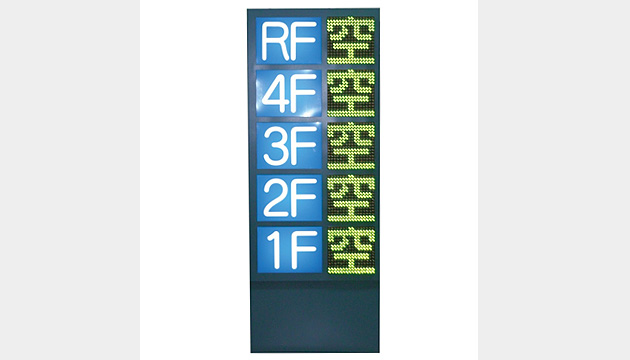 Gate type parking system
Entry / Exit gate parking management system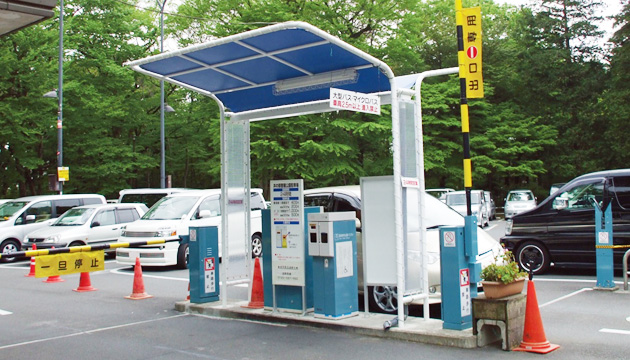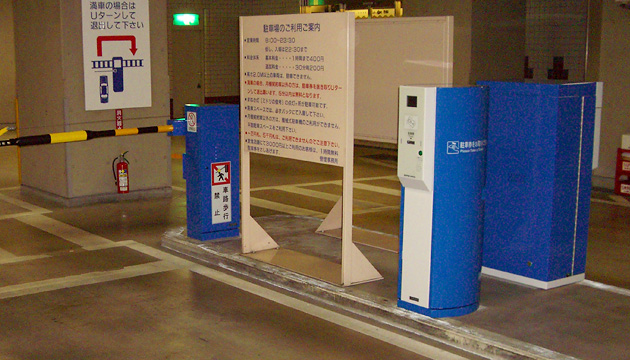 Fare Adjustment Machine
Parking fee collection system that accepts electronic money and credit payments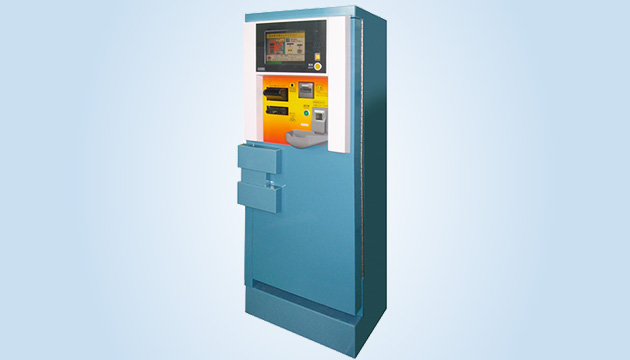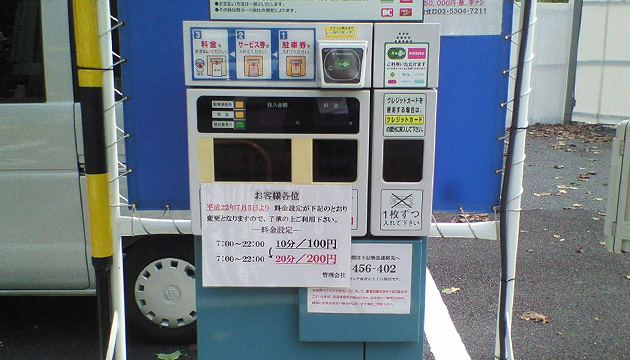 PARK LOC®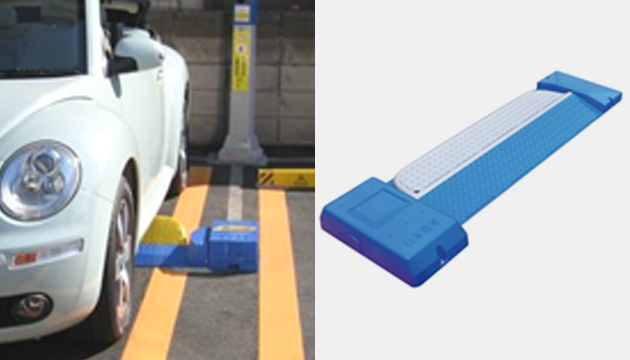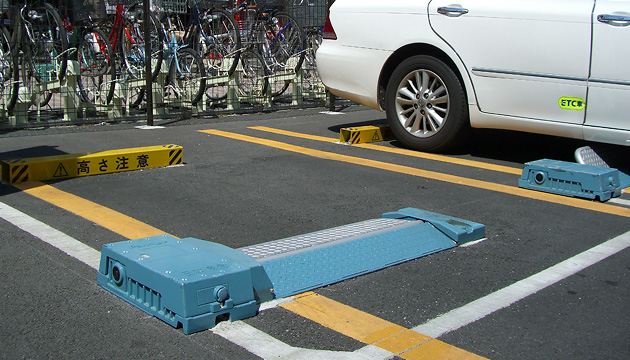 Lockless Parking system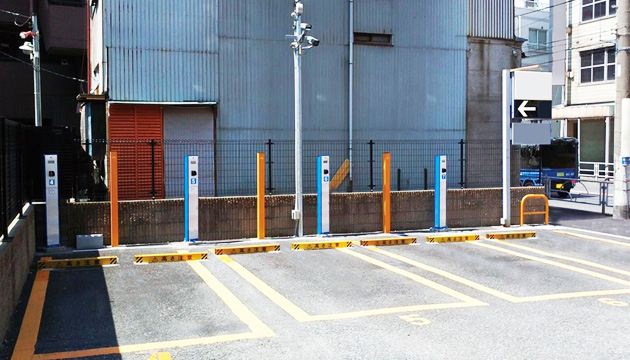 Bicycle lock system